JEREMIAH'S PICK - 'TETSUO: THE IRON MAN' (1989)
"A demented, enthralling, and surreal nightmare trip. The most metal movie I have ever seen."
Release date: April 22, 1992 (New York City)
Music composed by: Chu Ishikawa
Cinematography: Shinya Tsukamoto, Kei Fujiwara
A "metal fetishist" (Shin'ya Tsukamoto), driven mad by the maggots wriggling in the wound he's made to embed metal into his flesh, runs out into the night and is accidentally run down by a Japanese businessman (Tomorowo Taguchi) and his girlfriend (Kei Fujiwara). The pair dispose of the corpse in hopes of quietly moving on with their lives. However, the businessman soon finds that he is now plagued by a vicious curse that transforms his flesh into iron..
DAVID'S PICK - '31' (2016)
"Rob Zombie's 'Hunger Games' "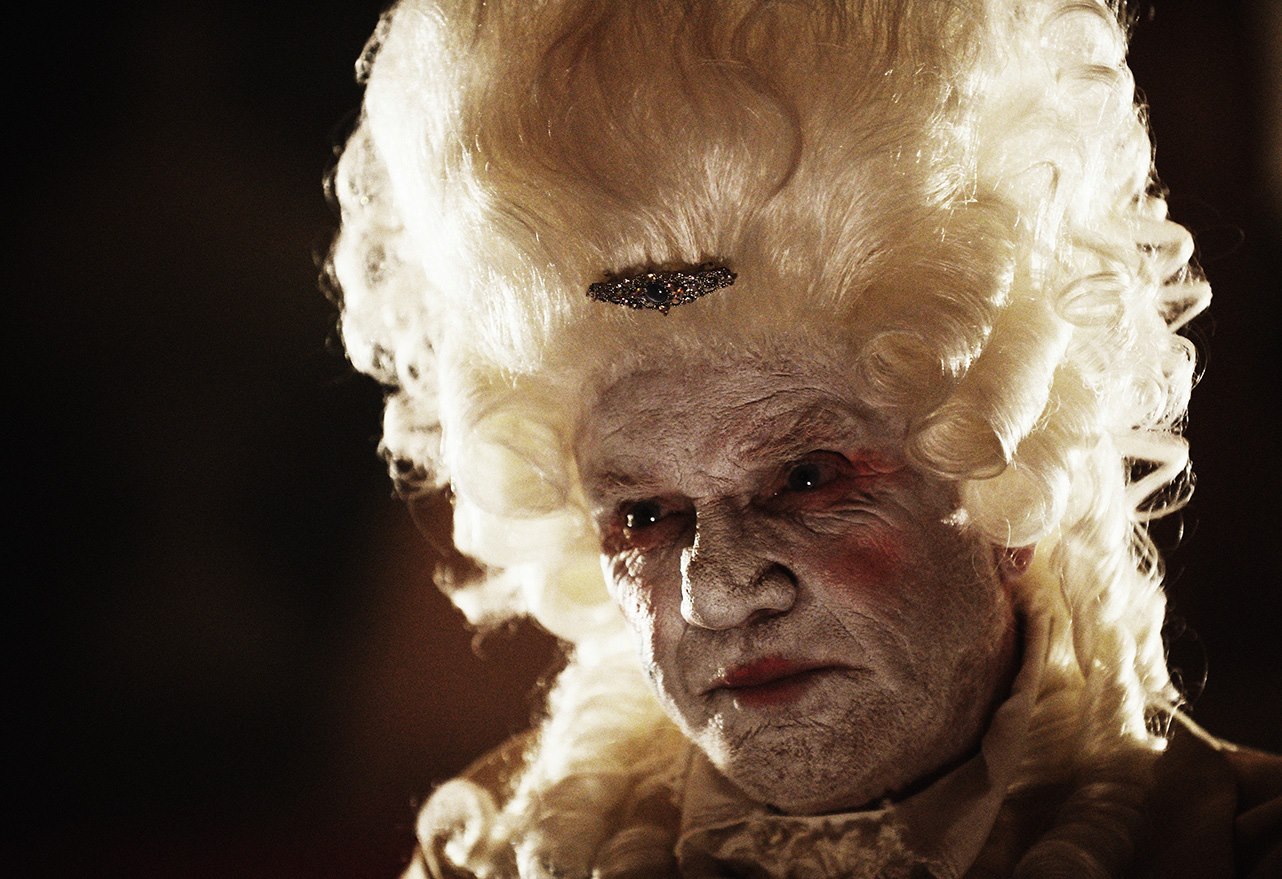 JASMINE'S PICK - 'Harper's Island' (2009)
"A great one-season series with drama, suspense, and horror. Great acting and a great murder mystery. Get to it, sit down and watch"
First episode date: April 9, 2009
Final episode date: July 11, 2009
Program creator: Ari Schlossberg
Seven years after a series of murders claimed the lives of her mother and five others, Abby Mills returns to her hometown of Harper's Island to attend the wedding of her best friend, heiress Trish Willington, to boy-next-door Henry Dunn. There's no happily ever after, though, as a serial killer begins picking off family members and friends one by one in this serialized horror-drama series some have described as " 'Scream' meets 'Ten Little Indians.' "
SARAH'S PICK - 'HOUSE OF 1000 CORPSES' (2003)
"My favorite movie by Rob Zombie. The gore and the characters are great!"
Initial release: July 19, 2015
Film series: Sharktopus Series
An empty fuel tank and a flat tire lead two couples down a terror-riddled road to the House of 1000 Corpses. "House of 1000 Corpses" is at its core a story of family - a cast of twisted individuals who, with each slash of a throat or stab thru the chest, add bodies to their sick human menagerie.
*All images are copyright of their respective owners. TTF13.com does not own the rights to any of the media used in this article.