OFFICIAL TRAILER NOW RELEASED
It's been over a year since we first viewed Heidi Moore's grisly little coming of age thriller, Dolly Deadly, but its impact still remains. Benji's heart breaking tale was one juxtaposed against an at-times dazzling aesthetic, giving the film a mashup of emotion and the audience a deep look into the sub-conscience of a troubled child; a visual representation of internal turmoil ultimately bearing fruit in the most gruesome, violent of ways. Dolly Deadly 2 will continue where the first left off, chronicling the events of Benji's adult life - murderous rage intact - presented in musical fashion. Yep, that's right, Dolly Deadly 2 will be a rock-musical slasher film in the full spirit of Troma, and as a fan of musicals in any genre let alone my favorite, it goes without saying that - holy shit - I cannot wait!
 
Currently half the film has been shot, with the rest slated for 2018 and the location moved from the bustling "Sin City" of Las Vegas to the quaint little town of Winamac, Indiana. Cast and crew pretty much locked, so let's run through some of the key players.
DANA NELSON

(BENJI'S SUBCONSCIENCE)
ELISSA DOWLING (NURSE GRAVES)
JP NOMI MALONE (LOVELY PSYCH WARD RESIDENT)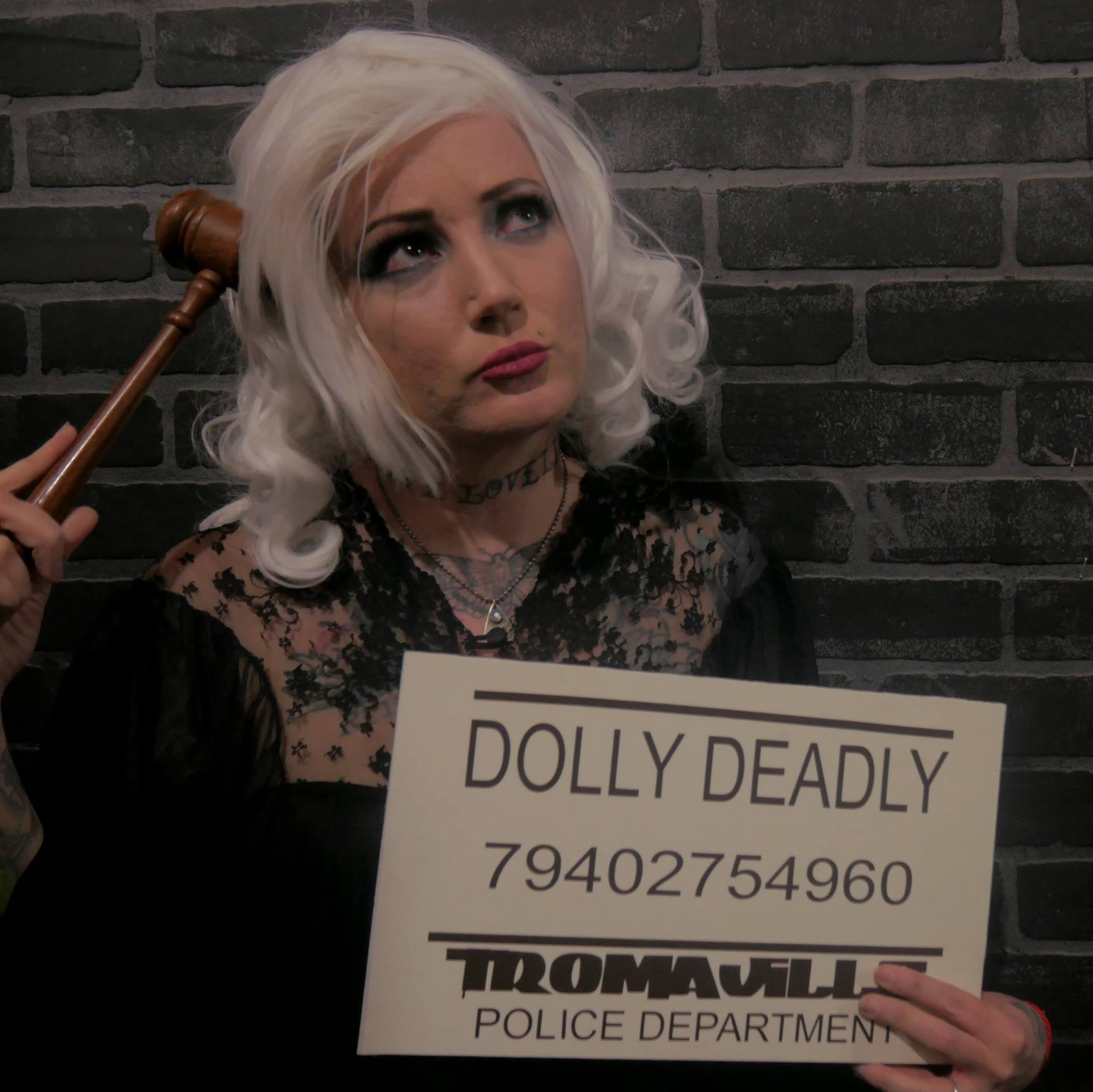 JULIE ANNE PHILPUTT (JUDGE FLOWERS)
MUSIC TO KILL TO
What good is a horror musical without a solid score to fuel the narrative? Well, if the below sample is any indication of what we can expect from the completed product, then we are in for a real treat. My guess is that I'll be humming these Dolly Deadly tunes long after the credits have rolled. Check out "Welcome to Paradise Park":
(DIRECTOR LADY) HEIDI MOORE
Heidi Moore is the owner of Wretched Productions and has been working in the horror and cult classic medium for many years; making a name for herself in the independent genre film community. Her feature film "Dolly Deadly" has been making waves among the horror and art film lovers alike and has been called the weirdest movie of 2016.
"I dedicate my life to art and making movies. I dream of being in the newspaper stories... If you'd like to collaborate, please contact me: awretchedproduction@gmail.com
HOW CAN I HELP?
While production is now fully underway, many aspects of the process can beneift greatly from budget increases. The Dolly Deadly 2 film is still open to monetary contributions on the partner hmmfilms.com website. If you're able, give what you can, and make this the best version of Dolly Deadly 2 that it can be. Here is the official word on the matter:
DOLLY DEADLY 2 is schedule for a release in 2018. Stay tuned for even more updates as the film nears completion!